Remember this sweet little thing included in my things I'm ♥ing Friday a couple weeks back?!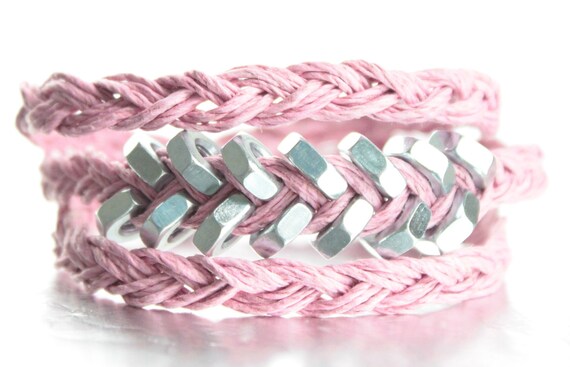 Well, Shanna from
Cheeky Thought
was kind enough to contact me about doing a great giveaway for you all! I was really excited and I knew that you all would be too! Not only will one of you receive that adorable pink hex nut wrap bracelet, but she is going to include this one for the lucky winner as well! One lucky winner will receive both these bracelets! She was also sweet enough to offer ALL of my readers a generous 20% off! Details found below!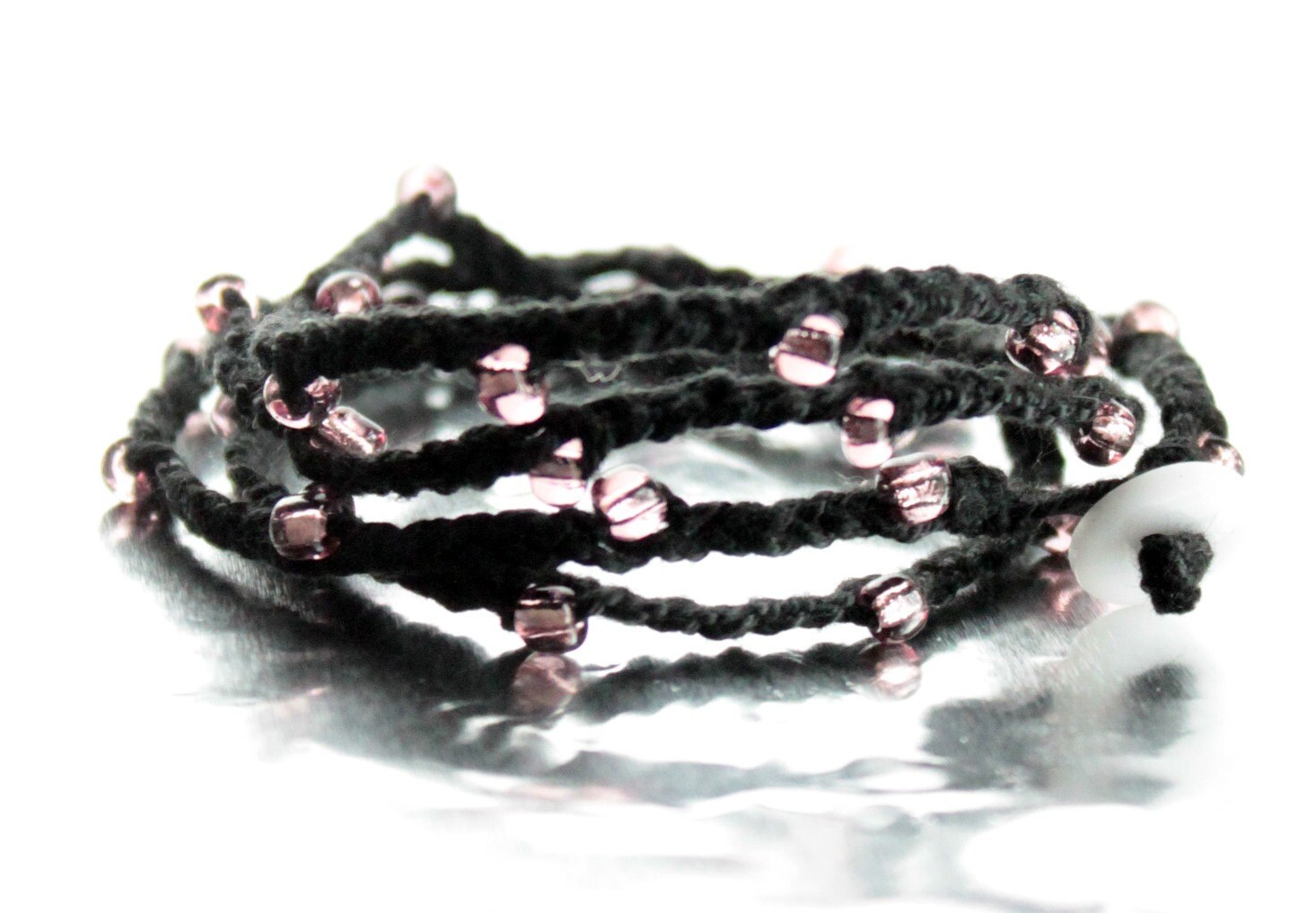 The TWO requirements for this giveaway are as follows!
1. Follow the Baby Steps Blog (Using the "JOIN THIS SITE" button to the right).
THEN. Leave me
one
comment below letting me know that you have done both of those required entries and the best email to contact you at if you win! Simple as that! For a 3rd. (Optional entry) Go check out
Cheeky Thought on Etsy
and let us know in your comment below what your favorite item is!
Just to clarify you should leave one and only one comment below per person. Like So!
Holly Cox: holly@holly.com
I have followed the Baby Steps Blog.
& Liked Cheeky Thought on Facebook!
I love the purple hex nut wrap bracelet!
And last but not least, don't worry if you are not the lucky one to win. Cheeky Thought was kind enough to provide us with a discount code for all my readers for 20% off her etsy shop! Simply use the code "TheBabySteps"! This is valid until May 1st! This leaves you plenty of time to purchase any of her lovely things you've been eyeing! ♥ enjoy!

Another huge thank you to you, Shanna! We really appeciate your generosity!!!
Giveaway ends April 19, 2012 12:00 midnight PST
Open to US Residents Only
Winner will be selected via random.org
Disclosure of Material Connection: the products included in this giveaway are in fact provided by the manufacturer/designer. All opinions stated are my own.